The Braun CaféHouse Pure Aroma Coffe Maker (KF520) - White
Why To Buy The Braun CaféHouse Pure Aroma Coffe Maker (KF520) - White :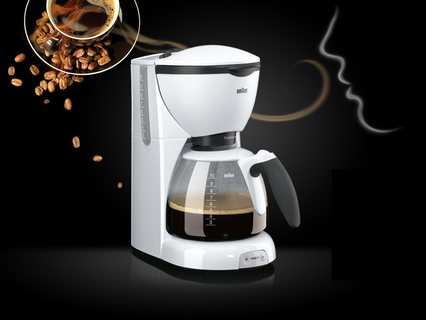 CaféHouse coffeemakers were designed for true coffee gourmets. They make enjoying coffee a real feast for the senses and provide: Superb coffee brewing, perfect convenience and a striking modern design. With a Braun CaféHouse coffeemaker, you can enjoy an incomparable coffee house atmosphere in the comfort of your own home.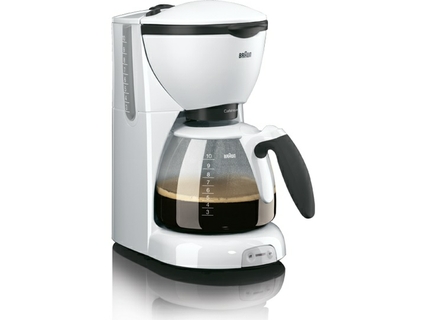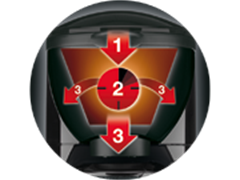 CaféHouse and Sommelier coffeemakers all come with the unique OptiBrewSystem, featuring an optimal relationship of temperature, brewing time and extraction – for perfect coffee flavor.
Superior Coffee Flavour
Coffee aroma depends on to a considerable extent on the quality of the water with which coffee is brewed. Therefore all CaféHouse and Sommelier coffeemakers include the Brita®water filtration system, which allows coffee to release its full, seductive aroma by preventing calcification of the brewing unit and minimizing aroma-impairing substances such as chlorine.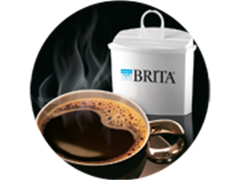 Exclusive Filter Release Button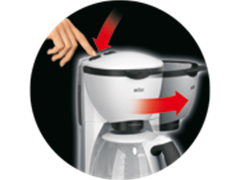 Pressing the button releases the filter basket for easy insertion of the coffee filter and filling with ground coffee. The filter basket can also be removed and placed on the counter-top for easier filling.
The pour & lock system keeps coffee flavors inside the carafe while allowing easy pouring. Thanks to the drip-stop feature you can pour a cup of coffee anytime during the brewing cycle, interrupting the flow into the carafe.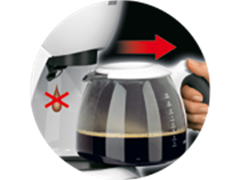 Unique Open, Non-Slip Handle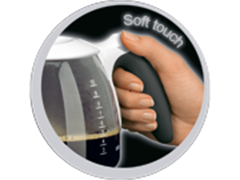 The unique, open carafe handle is designed to make pouring easier and more convenient. Its ergonomic shape and soft-touch material provide maximum safety and handling comfort for pouring brewed and aromatic coffee.
Auto Shut-Off
For your safety and convenience, the Braun CaféHouse and Sommelier coffeemakers feature an auto-off function. It automatically switches your coffee maker off after a defined period of time, so you can tend to other things without worry.